Where athletes come to play and stay.
Sarasota County is a top destination for professional, amateur and recreational sports due to our year-round, sunny skies and wide array of community amenities. Our well-known sporting facilities include MLB spring training complexes for Baltimore Orioles and Atlanta Braves, internationally acclaimed multi-sport rowing venue Nathan Benderson Park, and the No. 1 beach in the U.S. on Siesta Key. Sarasota County is much more than simply 35-miles of pristine beaches. Our destination fosters and supports an active sports community in addition to robust arts, culture, and dining scenes.
Have a Question? We Can Help.
Pete Harvey, Director of Sports |. 941.955.0991 ext. 114
[email protected]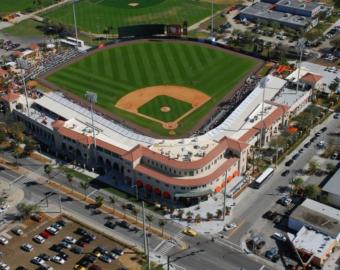 CREATE MEMORIES THAT LAST LONGER THAN NINE INNINGS. When you host your special event at Ed Smith Stadium, you'll enjoy All-Star amenities in an environment that's built to inspire a crowd. From trade shows and seminars to private parties and corporate retreats, Ed Smith Stadium is the setting that
The Selby Aquatic Center is operated by the non-profit Sarasota Sharks, Inc. The center consists of a 50-meter, Olympic-size pool and a 25-meter warm-up pool. The Sarasota Sharks is a Gold Medal USA Swimming competitive swim team that has been developing champions in Sarasota since 1961. The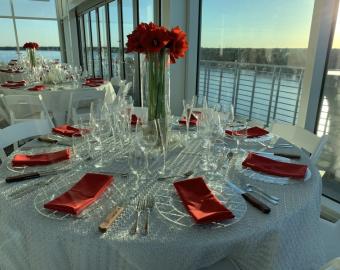 Nathan Benderson Park Conservancy is a not-for-profit 501c3 business created to manage Nathan Benderson Park, a community park and world-class, multi-use sports venue. Our mission is to improve the quality of life for our community and be an economic generator for our region. Nathan Benderson Park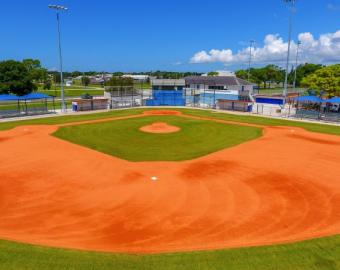 This 40-acre specialized park has four baseball fields, a concession stand, a multi-purpose field, a passive play area, picnic facilities, restrooms and parking. The Sarasota Youth Baseball Babe Ruth League for ages 13-15 calls this park home. The first recreational facility developed on this site